One Great Tip for Investing in 3-D Imaging Technology
"What… is… that?!"
That's what one colleague asked when she saw this on my desk…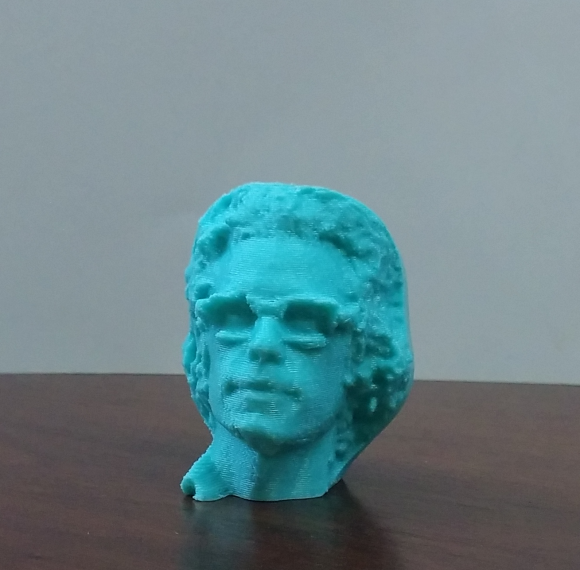 My face, according to 3-D printing
"My face," I said. "What does it look like?"
"Uh…"
OK, sure. It's a rough depiction. Eh. It's pretty choppy…
And, as you can see, the glasses didn't really take well… making for an eerie sunken eye look.
Didn't really turn out as I'd hoped…
But, let's not get off track. I didn't bring it up to talk about how weird I look.
Let's rewind a bit…
I had my face 3-D printed a couple weeks ago when a colleague and I took a trip to Direct Dimensions — a 3-D modeling company near our Baltimore HQ.
They're one of only a handful of 3-D scanning companies in the U.S.
Not knowing much about the industry, we were shocked by how far it has progressed in just a few years.
First, we checked out their ShapeShot scanning booth. That's where they scanned my face.
And now that I have a digital scan of my face, I can create nearly anything with it.
Busts… tree ornaments… coffee mugs… the sky is the limit.

That's how I was supposed to look!
Alas, when we visited we were strapped for time. As you see above, I had to settle for the quick-and-dirty version.
But, we learned, Direct Dimensions does far more than just scan and print funny faces…
Their projects range from crime scenes (so investigators don't have to rely just on memory) …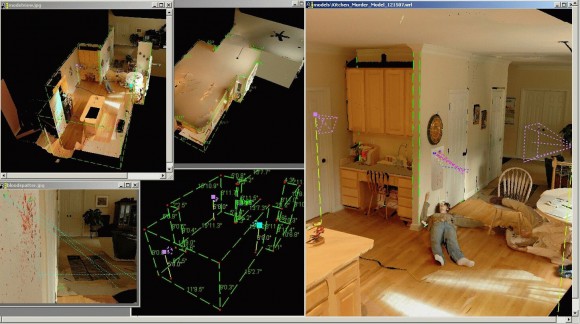 Picture courtesy of 3rdTech.
…to digitally preserving ancient artifacts and fossils… engine block modeling for car companies… renovation and restoration blueprinting… archiving meteorites… reverse engineering complex machinery… and much more.
They're pretty much a one-stop-shop. They even have a doctor's office in their facility.
With 3-D scanning, their in-house Johns Hopkins doctor is able to create prosthetic body parts faster, cleaner, and more precisely than ever before.
Take a look, for example, at this picture we snapped inside the office…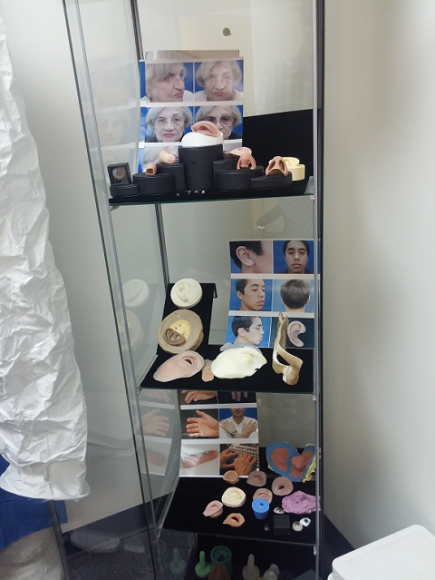 "Think of it," Direct Dimension's CEO Michael Raphael said in an interview with 3D Scanning Technologies, "there are 6 billion people on this planet and they all eventually need dental work where 3D imaging can help."
And that's only one application.
The technology will also have a measured impact on, he says, "consumer products, security measures, medical appliances, and even our forms of entertainment."
And as far as medical appliances go, the tech will allow for products "tailored specifically to individuals to provide custom fit medical orthotics, braces, protective gear, armor, even eyeglasses."
Direct Dimension isn't the only game in town, though. There are plenty of companies doing really cool stuff with 3-D scanning.
One company called VirtualU is creating a scanner for your gym that will show how your body is changing over time…
That way, you can track your progress down to the minutest detail before and after each workout. You'll be able to see if you're favoring one side, what area is growing muscle/shedding fat the fastest, and track stats like weight, body fat, and BMI.
It will also allow for custom sizing and tailoring for clothing and shoes.
"We would like to collaborate with a Nike or an Under Armour," Cofounder and COO Caroline Pugh told the press, "that has both the fashion and fitness components."
Another company, Artec, based in Luxembourg, creates handheld 3D scanners. Among other things, these scanners are used by Lucas films, Disney, Pixar, and other big names in Hollywood.
"The makers of World War Z used the scanners to digitize the zombie actors, weapons and baggage items in the plane crash scene," Live Science writes. "Filmmakers have used Artec's scanners in movies such as The Chronicles of Narnia, Skyfall, Pirates of the Caribbean and Harry Potter."
"It's my view that our industry is in a good position as it relates to the economy," Raphael says.
"Clearly, the overall global economic situation is not great yet, but 3D imaging technology is still relatively niche and early in its growth cycle… Our major growth cycle is still to come."
Could make for a good investment, no?
"Of course, the magic question," he says, "where does one invest for the future?"
Here's what he suggested then. As far as we can see, his recommendation is still valid: If you're interested in following this burgeoning industry, take note of the regular users meetings by major suppliers.
Here are two big ones to check out: PolyWorks and Geomagic.
That's where much of the magic is happening.
Speaking of 3-D scanning and prosthetics, here's one… uhh… inventive… way of fighting the NSA's mass surveillance…
As you may know, Chicago has implemented what they've called "Virtual Shield." It's a network of nearly 3,000 military-grade facial recognition cameras. And they're always on. Always watching.
Chicago artist Leo Selvaggio in response created a…slightly unnerving…way for Chicagoans to protect themselves.
By putting on his face.
[Cue the Friday the 13th music. Things are about to get freaky.]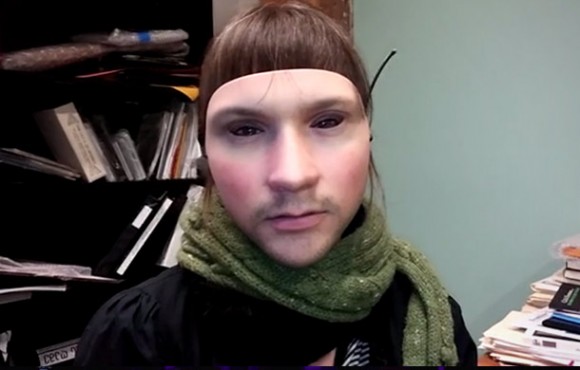 Appropriately, his project is called URME (pronounced "you are me").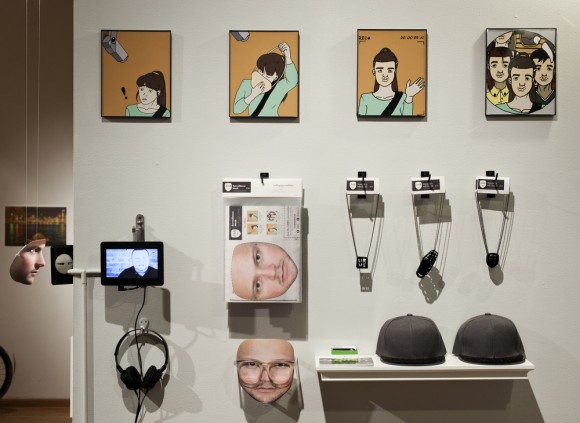 Selvaggio's exhibit in Chicago…
The 3-D realistic mask of his face will allow you, he says, to walk around the city unnoticed by the cameras. They'll all think you're him.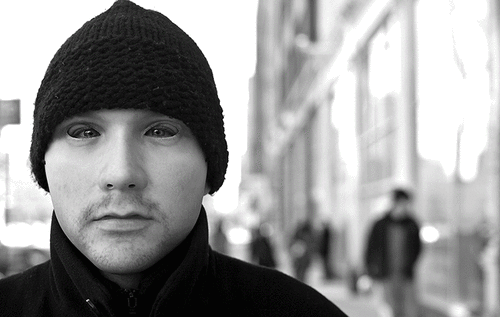 "URME Surveillance," his website reads, "challenges viewers to consider the malleability of their identities by misrepresenting and corrupting my own. Rather than camouflage identity of presence, this work invites the public to assume my identity by allowing them to wear my face as a prosthetic."
His products, he says, are sold at cost. You can get the hard resin 3-D-printed mask for $200 or a paper mask for $1.
Hmm…
We suppose it beats the old-fashioned way…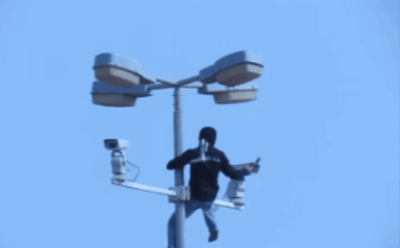 On second thought… maybe not.
Regards,
Chris Campbell
for The Daily Reckoning
Ed. Note: Interested in learning more about hot new tech? Sign up to Laissez Faire Today for more. Not only will you learn how to live a freer, more self-sufficient life, you'll also get up to speed with all the amazing new technology and ideas that are set to change the world. Don't delay. Sign up today, right here.