How to Get Free Airfare to Almost Anywhere in the World
Before I reveal this secret completely, let's play a little game…
Imagine one place you've been dying to visit. And imagine yourself doing one thing you'd love to do there.
For example, have you ever dreamed of letting yourself get lost in the winding streets of Italy?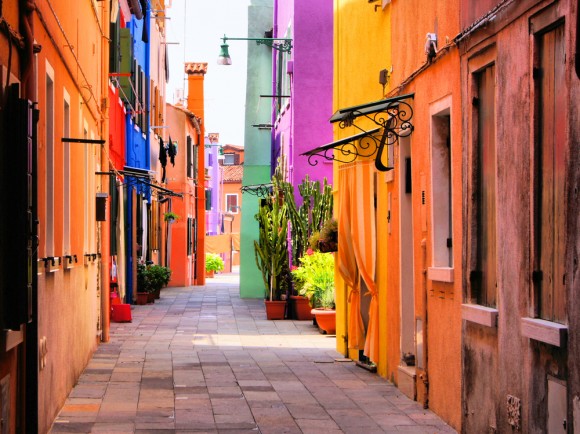 Or what about letting your lantern loose at the amazing Firework Festival in Chiang Mai, Thailand?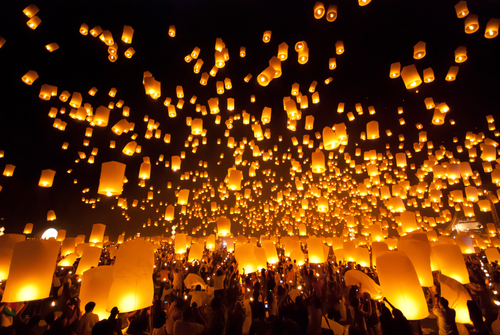 Or how about camping in Lapland and gazing out your tent flaps at the northern lights?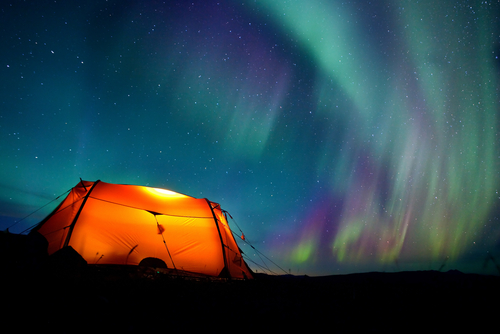 Those are three things I plan to do. I'm sure you have a few of your own.
And here's what's amazing. Using the secret I'm about to show you…
I'm going to be able to fly to these places 100% free. And I want you to be able to do the same.
So listen closely. Here's your first step…
The BIG secret is called travel hacking.
It's a collection of techniques, strategies and tactics to travel the world for free — or for pennies on the dollar.
It's the way elite travelers get around the world. And, today, you'll learn how you too can travel like a pro.
Out of all of them, there's one travel hacking technique that's so simple and effective you can get thousands of dollars in free airfare in just a few months.
And it works so well you won't spend a dime more than you usually would. Nor will you have to do any extra work.
I'm not talking about frequent flier miles. In fact, you won't have to fly a mile to earn tens of thousands of free miles.
It's actually really simple: All you have to do is take advantage of credit card sign-on bonuses.
There's so much competition between credit card companies that they're practically begging for your patronage. And they're willing to pay you a pretty penny just for trying them out.
That's why many credit cards offer incredible amounts of travel rewards points for signing up.
Sure, travel rewards are no secret. And because of this, they're often overlooked.
The real secret, the one you'll learn today, is how lucrative they can be.
If used correctly, these sign-on bonuses are a way to use everyday spending to accumulate points and take your dream vacations — for pennies on the dollar.
Today you'll learn how to take advantage of this fact for maximum effect.
…you receive 40,000 rewards points just for signing up. Added up, this is good for $500 in airfare.
Like I said, I'm on track to earn more than $5,000 in free flights this year. Just from travel credit cards.
This doesn't include all the other "Travel the World for Free" secrets our team has collected. I'm talking about free accommodation…free cruises…free yacht trips…and much more.
Imagine for a moment all the places you could go in six months with $5,000 worth of free flights. Where could you finally take your family and friends?
Now here's all you have to do…
First, you need to find the right credit card for you.
The first one I used (and the best, in my opinion) is the Chase Sapphire card.
It's great because you receive 40,000 rewards points just for signing up. Added up, this is good for $500 in airfare. That's a great start.
There is, of course, a catch.
You must charge at least $3,000 on the card within the first three months. Luckily, there's an easy fix: Just use the card for your everyday expenses.
For example, I used my Sapphire card for everything: gas, food, my electric bill, phone bill, etc.
And as soon as I met the spending requirement, 40,000 points were added to my account. Plus, I receive a point for every dollar spent. So my account, as it stands, is around 44,000 points.
That's good for an easy $550. That's enough for two round-trip tickets to nearly anywhere in the States (another secret in this series is how to find super cheap flight tickets).
Simple, right?
You can check out the full details on this card at this link. (Note: We have no affiliation with Chase Sapphire, whatsoever. We simply think this is a worthwhile opportunity you might find useful.)
You'll notice that the Sapphire card has an annual fee of $95. Don't worry. They'll waive your first year.
Plus, our researchers have found a way you could get that fee waived year after year…while still taking advantage of the reward points. I'll tell you more about that little secret later.
For now, I have to wrap up.
Over and out,
Chris Campbell
for The Daily Reckoning
P.S. You might be wondering how you can get up to $5,000 in free flights like I'm doing… I've actually reserved that info for my Laissez Faire Today email readers. Sign up for FREE, right here, and I'll be sure to send you all the details on how I'm earning hundreds of dollars in free airfare each month. There's absolutely no fee and no obligation once you sign up. You'll simply receive a handful of great tips and tricks each day specifically designed to help you live a happier, wealthier and freer lifestyle than you ever thought possible. Don't miss out on any of them. Sign up for my Laissez Faire Today e-letter, for FREE, right here.