Thank You For Following Agora Financial!
Dear Readers,
Thank you for following Agora Financial on Google +. Agora Financial provides independent economic commentary through print and online publications, print and e-books, films and international conferences.
Through the publication of free and paid publications, we are able to provide unbiased market commentary and market news. AgoraFinancial is 100% independent and our editors never accept money from companies or investors in exchange for coverage.
The honest, unconventional, unbiased and independent financial forecasts by our editors have been recognized by numerous media sources, including The Wall Street Journal, The Economist, CNBC, Fox Business News, Reuters,Bloomberg, U.S. News & World Report, Financial Times, The Washington Post, San Francisco Chronicle, RT, Los Angeles Times,The Daily Telegraph and many more.
As our thanks for following us on Google+, you are entitled to our Daily Reckoning free report, How to Get Big Dividends from Little Known Banks. Just click the link below.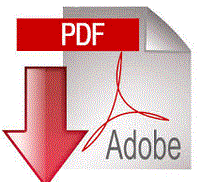 How to Get Big Dividends From Little-Known Banks
Interested in more great information to help you protect your wealth and achieve financial independence ? You can also subscribe to The Daily Reckoning here.
Thank you,
Daily Reckoning Staff