A Free Way to Turn Your Unique Skill Into Real Money
Back in early 2010, Micha Kaufman had an idea. He wanted to create a place where anyone could make money from their talents — no matter what those talents were.
"Today, everyone has a talent that someone else needs," he said in an interview with U.S. News & World Report. "How cool would it be to put these amazing talents together in one place?"
When he plugged in the first line of code for his website, he probably never dreamed that it would soon rank as one of the top 200 websites in the world.
He named this website Fiverr.
It's a place anyone can sell their talent online to anyone in the world for as little as $5 to as much as $500 per task.
And it's 100% free to join and set up shop.
More importantly, it's incredibly easy to find buyers for your product or skill.
So here's what I'm saying…
A platform already exists for you to sell your unique skills and ideas.
So the question is: What can you offer to people? What value can you give to them in return for money? What's going to make them scream…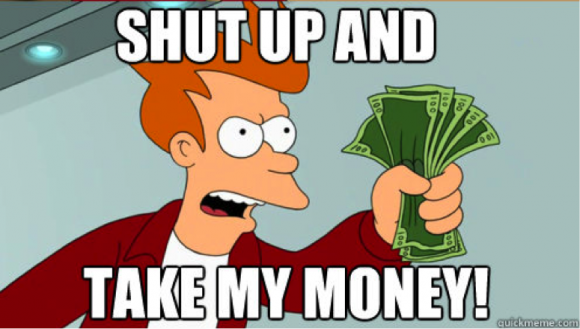 What unique skill or idea of yours will make people say this?
To inspire some ideas, I've listed several skills that are currently in high demand on Fiverr…
If you have any of these skills, consider trying your hand.
Video production: creating intro videos, editing existing videos, etc.
Graphic design: banners, simple logos, book covers, and more.
Tutoring: Know something that lots of people want to learn (different language, proficiency in math, science, history, tai chi, etc.)? Offer up 15-minute phone or Skype calls to answer any questions.
Voiceovers: Have a radio voice? Create commercials, client videos, and more.
Don't have a specific talent? No excuse…
Even if you don't have any specific skills, the possibilities for you are endless.
You could literally eat paper and make money. Like this bizarre man who goes by the alias "Shoenice."
Shoenice has made at least $595 on Fiverr by eating one piece of paper per $5 order.
That's right… he gets paid to eat paper.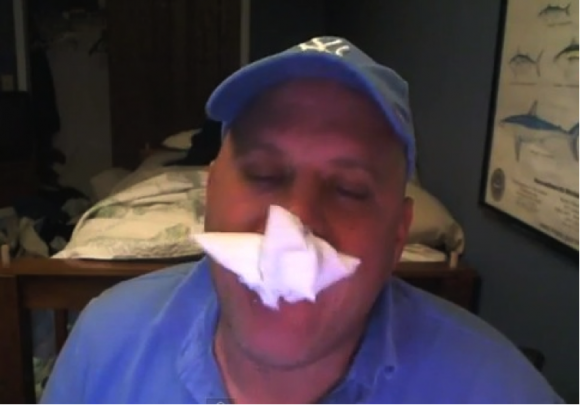 Just another day at the office…
We don't recommend you eat 119 pieces of paper, but this goes to show…
You can make money doing about anything as long as your customers want it. No specific skills necessary.
See for yourself: Fiverr
Regards,
Chris Campbell
for The Daily Reckoning
P.S. This is is just one part of an ongoing series in my FREE Laissez Faire Today email edition that brings you a handful of great tips on everything from traveling the world for FREE to making money from simple everyday skills and everything in between. I'll be bringing readers more of these in the weeks to come, so if you're not signed up already, you can do so for FREE, right here.